Carol singing from Voices Together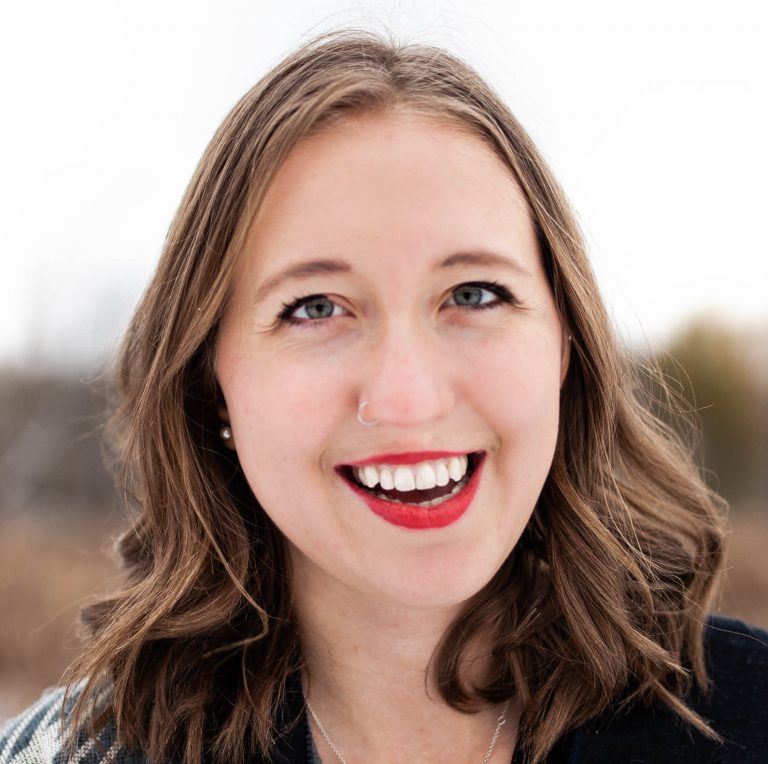 Anneli Loepp Thiessen is a Ph.D. student in Interdisciplinary Music Research at the University of Ottawa, where she studies diversity and equity in the contemporary worship music industry. She is a co-director of Anabaptist Worship Network and director of Ontario Mennonite Music Camp. Anneli was honored to serve as a committee member for the Voices Together hymnal.
_____________________________________________________________________________
As we prepare for Christmas, many of us will attend, or even lead, carol sings with friends, family or our church communities. For the past 30 years, many Mennonites have sung these carols from Hymnal: A Worship Book and have become accustomed to the way these carols are presented there. While these beloved carols are well represented in Voices Together, there are some new changes to the songs that our hymnal committee believed would enhance these carol sings even more. Getting to know some of these changes can enhance your experience of the songs. Here are some of the changes:
VT 254 "O du frohliche (Oh, How Joyfully)," German and English interlined
Standard practice in Voices Together is to interline the original language of a hymn first, with additional translations in italics following. This is evidenced in the beloved German carol "O du froliche," which now features the first three stanzas interlined in German, followed by three stanzas in English.
VT 267-268 "What Child is This/Helpless and Hungry," page layout
Many Mennonite communities have loved singing "What Child Is This" as a duet with "Helpless and Hungry" but have needed to navigate holding both Sing the Story and Hymnal: A Worship Book to do so. In Voices Together, these two hymns are conveniently placed on facing pages, so that no page turning is necessary!
VT 221 "The Angel Gabriel Called Mary Blessed," new words
This beloved carol features new words by Sarah Johnson. In a video about the meaning of this new text, Sarah says, "When the committee discussed the classic carol 'The Angel Gabriel,' there was a sense that this is a beloved tune but that the way the text presents Mary as a lowly maiden and favoured lady, gentle, and meekly bowing, does not reflect the Mary we encounter in Scripture, or how we would hope to speak of women today. I was anonymously commissioned to reinterpret the text, preserving beloved elements, including that 'gloria,' but presenting Mary in an empowered way that reflects the fullness of her story in Scripture."
VT 240 "Joy to the World," new placement
It seemed strange to many that "Joy to the World" was not featured in the Christmas section of Hymnal: A Worship Book but rather in the Reign of Christ section. The lyrics of this carol make it a suitable fit for seasons beyond Christmas, but because of its wide reception as a Christmas carol, the Voices Together committee situated it in the Birth of Jesus section.
VT 241 "O Come, All Ye Faithful," descant and Latin verse
The text of "O Come, All Ye Faithful" was originally written in Latin: Adeste fideles. Voices Together includes one Latin verse, so that we may sing this deep history of the celebration of Christ's birth. A descant is also featured for the third verse of the hymn. Descant enthusiasts, like myself, will be excited to know that they never need to sing this carol again without the majestic high G. If you're keen on descants, you may also want to check out "Hark! The Herald Angels Sing."
VT 441 "Silent Night," guitar chords
Some communities sing "Silent Night" with piano or a capella, while others are drawn to a gentle guitar accompaniment. These instrumentalists no longer need to write in the chords, or even the capo chords, as Silent Night in Voices Together features chords for both Bb major and G major. It also includes interlined lyrics in German and Spanish.
New Christmas hymns
There are many new Christmas carols in Voices Together that may quickly become beloved as some of your favourites. Here are some recommendations:
VT 252 "Go Tell It On the Mountain." This Christmas classic hasn't been featured in a Mennonite hymnal for decades,  and is right at home in Voices Together. If your community isn't back to singing together yet, this would be a fun one to invite people to add percussion to.
VT 246 "Come, Join in Mary's Prophet Song" is a text by Adam Tice that calls us to follow Mary's radical cry for justice and is set to a traditional hymn tune that embodies conviction and drive. It is one of the few Christmas songs set in a minor key!
VT 242 "Noche anunciada (Night Long Awaited)" is a beautifully lilting song, originally written with Spanish words. The end of two of the English stanzas, "Christmas is here," makes it a beautiful contribution to a Christmas Eve service.
VT 237 "Now the Heavens Start to Whisper" is a text by Mel Bringle that has been set to a traditional Welsh tune. It is gentle and compelling and would work beautifully sung a capella.
VT 262 "Sheng ye qing/Holy Night, Blessed Night" is a favorite Christmas song for many in China. It pairs the familiar imagery of the infant Christ stories with a lovely pentatonic melody.