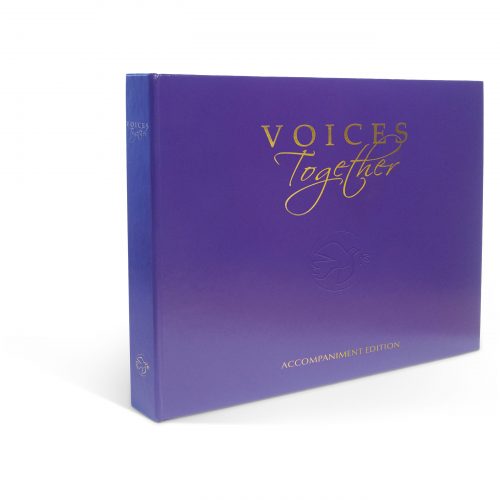 $89.99 USD / $121.99 CAD
This essential resource for accompanists and music leaders provides full accompaniments for many songs in the pew edition of Voices Together. In addition to the many keyboard accompaniments, there are parts for various other instruments, alternative tunes, and notes on common practice. This edition also includes resources and ideas for leading the music within Voices Together. The attractive hardback design makes this volume long-lasting and easy to use.
Product specifications:
Concealed Wire Bound
10-7/8″ H x 8-1/2″ W x 1 3/8″ D
Dear Customer,
We know that you have ordered the Voices Together accompaniment edition and we are so excited to share it with you! Unfortunately, some of the first accompaniment book edition copies that shipped either arrived to customers already damaged or showed damage after initial use.
We are working hard with the printer and the bindery to determine the cause of the problem, and whether this is something affecting all the copies we ordered or just some. Until we have a final determination on the cause of the problem, we at MennoMedia are not shipping out any copies of the accompaniment edition.
We sincerely apologize for the delay and pledge to keep you updated as additional determinations about the cause of the problem are known.
Amy Gingerich,
Publisher and Executive Director, MennoMedia